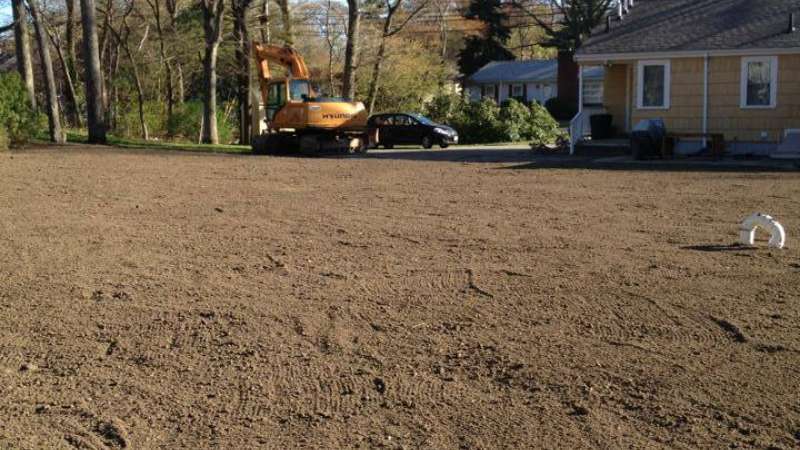 Excavating Services Billerica, MA
Do you need to find a reliable, experienced excavating company for your next construction project?  From lot clearing and demolition to sitework and drainage or even gravel driveway construction there are many different projects you might require an excavating service and there is only one company in the area you should choose.
Pineau Landscape Construction is a landscaping contractor based out of Billerica, MA and serving Lowell and the surrounding area. We specialize in residential and commercial excavation and landscaping projects including site work such as digging foundations, installing underground utilities, lot and land development, property grading, brush and forestry clearing and more.  We are licensed, insured, and we guarantee the highest quality workmanship on your project for a fair price.
Excavating Services
Tree removal and stump removal/grinding
Access road construction
Gravel driveway construction
Digging foundations and footings
Boulder wall construction
Underground utility installations
Demolition projects
Contact Pineau Landscape Construction today, and we will provide you with an estimate for excavating services on your property. Call us now at 978-430-1632 or fill out our online contact form and we'll get right back to you.